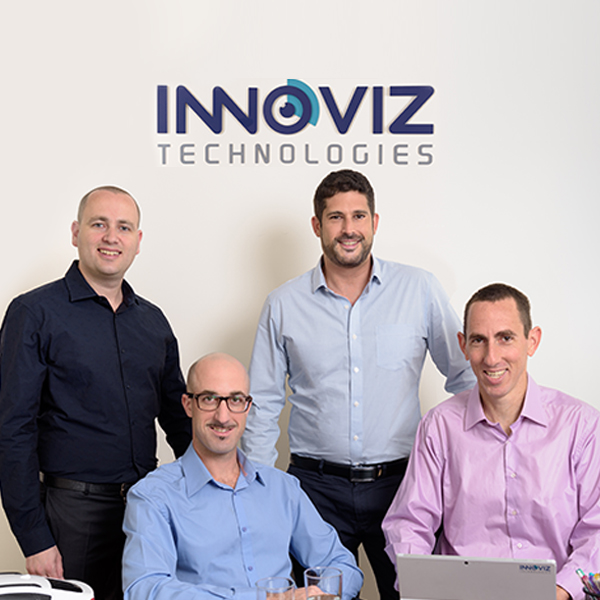 KFAR SABA, ISRAEL and BEIJING, CHINA — June 6, 2018 — Innoviz Technologies and HiRain Technologies a partnership to bring Innoviz's LiDAR and computer vision technology to Chinese automakers through HiRain's sales channels in the country. The addition of Innoviz's LiDAR to HiRain's offering enables Chinese OEM's to use mass-market LiDAR as an integrated component of their overall autonomous driving systems. In addition, Innoviz's advanced solution provides a complete computer vision software stack and algorithms to turn 3D vision into driving insights.
Innoviz's solid-state LiDAR leverages a proprietary MEMS-based design to deliver the highest automotive standards for safety, performance and reliability — all at the affordable prices required for mass market adoption, the company said. The availability of Innoviz's LiDAR within HiRain's autonomous driving system gives HiRain customers access to Innoviz's long-range scanning and superior object detection capabilities for self-driving vehicles. Innoviz LiDAR enables autonomous vehicles to sense their surroundings with unparalleled clarity and accuracy, even at long distances, in varying weather and light conditions, and in multi-LiDAR environments.
"China is helping lead the way towards the autonomous vehicle future, and HiRain is one of the most influential companies in the Chinese automotive industry. Last year, around 26 million vehicles were manufactured in China, making it by far the largest automotive manufacturing country in the world," said Omer Keilaf, CEO of Innoviz. "The HiRain team has extensive experience with driver assistance and autonomous driving systems in China and we are honoured to partner with them. Together, we will help Chinese auto manufacturers achieve the standards they demand for safe and reliable LiDAR sensors, at the price point they desire."
Innoviz's expansion into the Chinese market through HiRain adds another milestone to the tremendous worldwide expansion the company has experienced over the past months. Innoviz's automotive-grade LiDAR, InnovizOne, and its computer vision software were recently selected by BMW for series production vehicles starting in 2021.
"LiDAR is one of the most critical technologies for automated driving systems, and we partnered with Innoviz because not only is its technology more advanced than other LiDAR solution, but the company has proven it can deliver on its promises," said Yingcun Ji, CEO of HiRain. "Innoviz's cutting-edge LiDAR will help us expand our leadership position within the Chinese automotive industry and continue to blaze a trail towards the autonomous driving future."