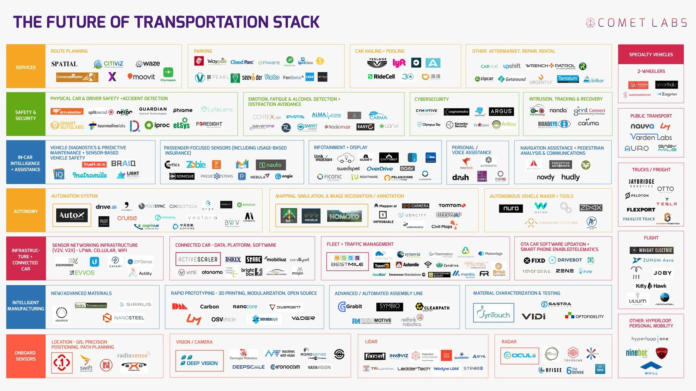 Forget dot coms and social networks. The hotspot for research and investment in Silicon Valley right now is the future of transport. Convince the valley you have a new way to create a brain for a self-driving car, help people find parking, detect a drowsy driver, or build a personal electric plane, and you'll find yourself showered in VC funding.
(Click on photo above for larger view)
That explains the madness of the above chart.  The "Future of Transportation Stack," produced by VC firm Comet Labs, counts 263 companies, most of which you've probably never heard of, all of them vying to cash in on the nascent automotive revolution.