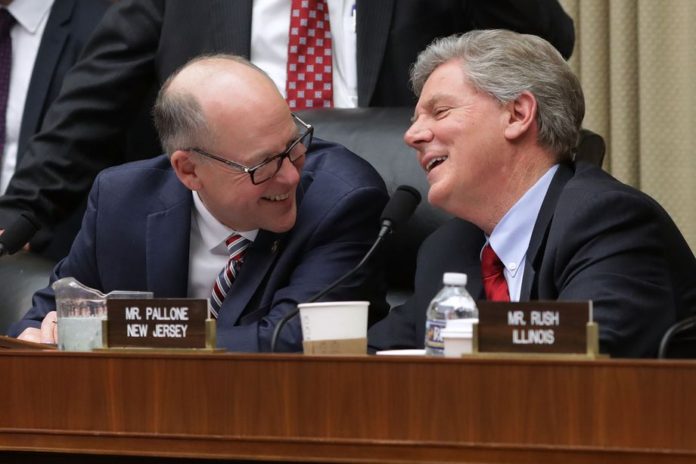 Greg Walden recently was riding comfortably in his Subaru Outback, the cruise control guiding his car, when a "big black bird" — a crow, he suspects — swooped down in front of him. "The car braked on its own," the Oregon congressman recalled. "Of course, my wife woke up." Startled in the passenger seat beside him, she asked if he was tired. She didn't believe him when he said no.
To Walden, though, the minor incident illustrated a point. Compared to his old Dodge van, "it reacted before I reacted," he told Recode in an interview. Braking assistance is hardly some new, gasp-inducing feature in sport-utility vehicles, but Walden said it helped crystallize for him how more-advanced technology — fully self-driving cars — might someday prevent more harrowing traffic incidents.
Fast forward to Tuesday, as a committee in the U.S. House under Walden's watch debated a total of 14 bills that Republican lawmakers believe might someday clear the roads for more driverless vehicles. Lawmakers like Walden believe their early efforts are a boon for safety, not to mention U.S. business. "We lose 30,000 to 40,000 people a year in highway fatalities," he explained, adding: "What can we do to set standards that will make sure that innovation is taking place in the United States?"
Chief among Republicans' offerings is a bill that would permit the likes of Google and Uber to test their self-driving cars around the country, scrapping a current system in which states from New York to California have pitched varying, if conflicting, rules on how and where autonomous vehicles can operate. The idea is sure to satisfy the tech and auto industries, which have lobbied extensively in Washington, D.C., to push the policy boundaries for self-driving cars.