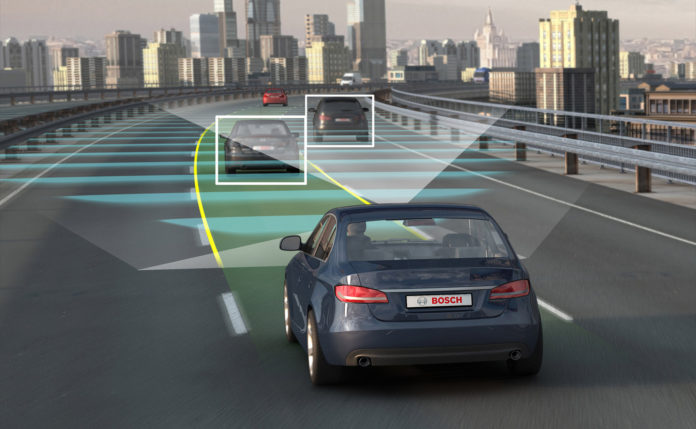 SAN FRANCISCO (AP) — California regulators are embracing a General Motors recommendation that would help makers of self-driving cars avoid paying for accidents and other trouble, raising concerns that the proposal will put an unfair burden on vehicle owners.
If adopted, the regulations drafted by the California Department of Motor Vehicles would protect these carmakers from lawsuits in cases where vehicles haven't been maintained according to manufacturer specifications.
That could open a loophole for automakers to skirt responsibility for accidents, injuries and deaths caused by defective autonomous vehicles, said Armand Feliciano, vice president for the Association of California Insurance Companies. For instance, manufacturers might avoid liability if the tires on self-driving cars are slightly underinflated or even if the oil hasn't been changed as regularly as manufacturers suggest, he said.
"When is the last time you followed everything that is listed in your car manual?" Feliciano said.
The California DMV declined to comment on its proposed regulations because they're still being finalized.
PAVING THE WAY FOR AUTONOMOUS CARS
Determining liability for self-driving cars is just one of the many hurdles that still must be addressed as dozens of automakers and technology companies expand their tests of robotic vehicles cruising public roads scattered across the U.S. Some of these companies are hoping to deploy their self-driving vehicles in ride-hailing services and eventually sell them to consumers within the next few years.
As biggest testing ground for self-driving cars, California is being viewed as a bellwether for how other states might sculpt their regulations down the road.
The section addressing the limits of automakers' liability adopts much of the wording proposed in an April 24 letter to the DMV from Paul Hemmersbaugh, formerly chief counsel for the National Highway Traffic Safety Administration and now chief counsel for the General Motors division overseeing self-driving cars.
Consumer Watchdog, an activist group frequently critical of business interests, believes Hemmersbaugh plied the connections he made at the California DMV while working at the National Highway Traffic Safety Administration to insert the clause that could make it easier for self-driving carmakers to avoid liability.
"It is the result of the ongoing and troubling federal revolving door between the National Highway Traffic Safety Administration and the auto industry," Consumer Watchdog officials wrote in a letter sent Tuesday to the DMV and the head of the transportation overseeing the agency.
"MORAL HAZARD"
Under current law, automakers can still be held liable for faulty equipment or other flaws in vehicles that require a human driver, even if the owners haven't followed all the maintenance instructions.
That would change if the DMV's proposed regulations go on the books as is, warned the Consumer Attorneys of California, a professional association of trial lawyers.
"This language creates a dangerous 'moral hazard' where manufacturers are encouraged to create unreasonable or impossible maintenance specifications to shift the burden onto (self-driving car) consumers or the public at large for technological failures," the trade group wrote in its Oct. 25 comments to the DMV.
GM spokeswoman Laura Toole lauded the "transparency" of the DMV's process. Dozens of parties also submitted comments and recommendations, leaving it to the DMV's staff to decide which to include in the agency's proposed rules, she said.
RULES FOR ROBOTS
In his April 24 letter, Hemmersbaugh linked his recommendations to concerns that self-driving carmakers might be held responsible for all vehicle problems "without taking into account the acts of intervening parties and other factors that contributed to an incident."
Self-driving cars are being touted as safer alternative to vehicles operated by humans who get drunk or distracted. But accidents are still bound to happen, and some are likely to be caused by equipment defects, said Jacqueline Serna, legislative attorney for the Consumer Attorneys of California. And when that happens, she said, it should be left to the courts to draw the lines of liability.
"The courts have dealt with new technology in the past and they are equipped to do it again," Serna said.
The issue could end up in court if the DMV doesn't revise the current wording of its regulations. Consumer Watchdog says it will sue if the current regulations are approved and insurance trade groups say they may take legal action, too.