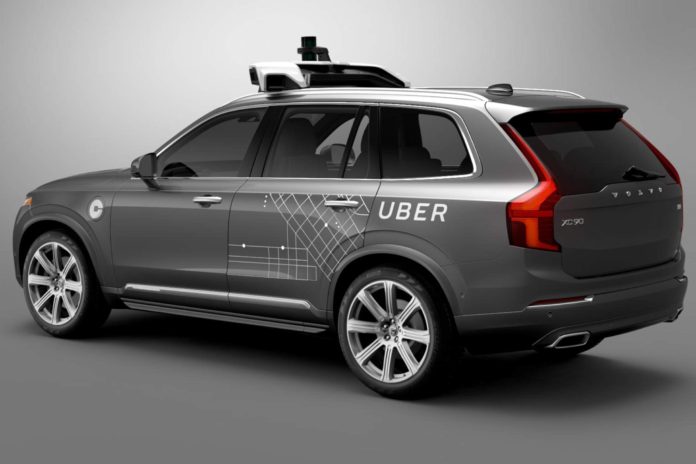 The former engineer at the center of Uber's self-driving car legal troubles urged ex-Chief Executive Officer Travis Kalanick to criticize Tesla Inc.'s Elon Musk and several of his claims about autonomous vehicles.
Anthony Levandowski, whom Uber fired in May, sent a text to Kalanick in September that criticized Musk for saying Tesla was unlikely to use lidar sensors for its cars. The message was among those released as part of the ongoing lawsuit against Uber Technologies Inc. by Alphabet Inc.'s Waymo, which has accused Levandowski of stealing trade secrets.
"We've got to start calling Elon on his sh-t," Levandowski wrote in the texts, which were turned over by lawyers for Kalanick. "I'm not on social media but let's start 'faketesla' and start give physics lessons about stupid sh-t Elon says like this."
Weeks before the text messages, Tesla
unveiled
an update to its Autopilot driver-assistance system that uses radar and a GPS database to guide its vehicles. Waymo and automakers including Ford Motor Co. have
embraced lidar
and argue the technology is crucial to safely deploying self-driving autos. Lidar uses lasers rather than radio waves to more precisely generate three-dimensional images of an environment.
In another text sent days earlier, Levandowski sent Kalanick a link to a video on Sina.com showing a fatal accident that the Chinese news outlet said involved Autopilot. Levandowski wrote that Musk had been lying about Tesla's safety record and said he received the link from Ford.
Waymo is citing Levandowski's frequent contact with Kalanick — starting before the engineer left his job at the Alphabet unit — as proof that Uber colluded with him to steal prized technology in the heated race to commercialize autonomous vehicles. Uber has denied Waymo's allegations. Levandowski, who wasn't named as a defendant, has asserted his constitutional right to protect himself from self-incrimination.
Tesla has installed Autopilot hardware on every electric car coming off its production line since October 2014. The company deployed the software that enables consumers to use the driver-assist features while other companies were limiting testing of similar systems to their own engineers.
Federal regulators probed a separate fatal
May 2016 crash
involving an Ohio man who was using Autopilot when his Tesla slammed into the side of a tractor trailer in Florida. Neither the driver nor the Autopilot system noticed the white side of the tractor-trailer against a brightly lit sky, so brakes weren't applied, according to the company. The National Highway Traffic Safety Administration earlier this year
said
it didn't find a defect with Tesla's technology and wouldn't issue a recall.