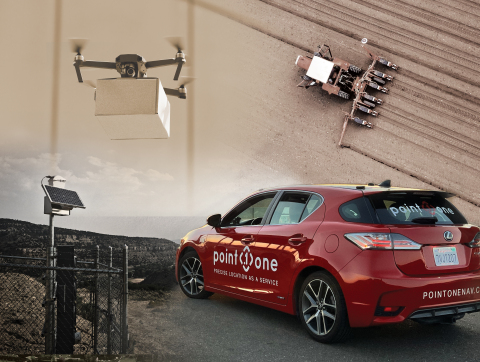 San Francisco-based Point One Navigation announced this week that it has closed a $10 million Series A round of funding.  The funding, led by UP.Partners, included existing investors BOLT, IA Ventures and Ludlow Ventures.
The round of funding will be used to grow Point One's team, currently at 20 employees, and bring the company's location service online in Europe early next year, said Aaron Nathan, Point One Navigation CEO and co-founder.
Point One, founded by Cornell engineering grads in 2016 who participated in the DARPA Grand Challenge a decade earlier, specializes in precise location as a service through its Polaris GNSS correction network that combines GPS with computer-vision localization, the company said.  The company says Polaris can unlock more than 10 centimeters of global accuracy with delivery over cellular and L-band.
According to published reports, Point One has shipped its products to two unnamed automotive customers.  "We're thrilled to be working with multiple car companies in enhancing today's existing level 2 ADAS features and playing a key role in the race to higher degrees of autonomy," Nathan said.  "Getting to production cars early was a goal we set from the very beginning and now that we've achieved this, we're expanding into micromobility, smart agriculture equipment, delivery robots, drones and more."
In addition to Polaris, the company offers FusionEngine, a multi-frequency GNSS/INS engine with dead reckoning; V-MAP, an advanced computer vision solution, which the company says turns ordinary vehicles into a mapping fleet; and its Atlas development kit that includes an automotive-grade multi-frequency GNSS receiver, a 64-bit ARM quad core processor, and built-in cellular modem with SIM card.
Contact: Aaron Nathan, Point One Navigation, press@pointonenav.com, www.pointonenav.com.