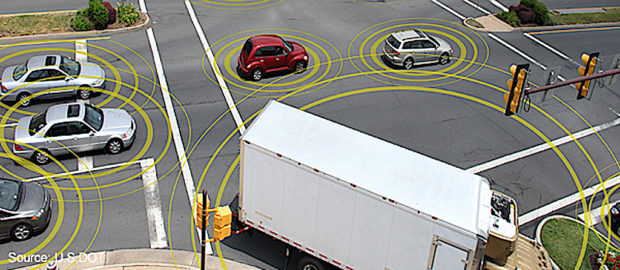 Driverless Report interviews Tim Johnson, Director, Transportation Initiatives, NextEnergy, timj@nextenergy.org, (313) 833-0100 x250
DC:  Where does NextEnergy see the autonomous vehicle market heading?  Is it too soon to be optimistic about cars that drive themselves in five years? 
Johnson:  "The evolution of autonomous vehicles will not be derailed at this point, given the intensive and expeditional research and investment focus from both the private and public sector. However, cars that "drive themselves" will not be in mass production in the next 5 years. Ten years maybe, 5 no. This is not a technology-limited premise. The technologies are rapidly approaching realistic use in limited applications, but the regulatory, liability and infrastructure aspects are far from being fully implemented in the next 5 years.
"Cars that drive themselves are already in use in restricted access sites, such as military bases, restricted commercial and university locations, national lab campuses and more. These are the first real world applications of both the vehicle and infrastructure technologies to test the practical limits of semi- autonomous – driver still behind the wheel – cars. Much like the FAA use of limited test sites for the development of regulatory aspects of drone flight, these sites are providing the information and insight to move the potential of cars that drive themselves closer to everyday use."
DC:  What kind of technology hurdles do you envision for autonomous vehicles?  Is this program an extension of NextEnergy's connected car research?
Johnson:  "Some of the technology hurdles center around the speed, capacity and logic of the vehicle and infrastructure systems to manage the significant amount of information required for self-driving vehicles. If it was possible to wave a magic wand and have all vehicles made simultaneously capable of these communications and logic decisions, it would be much more viable to create a mass, public environment for self-driving cars. In reality, there will be an extensive transition period, possibly 15 to 20 years, where capable vehicles will need to deal with incapable vehicles. Once again, this is not so much a technology issue as it is policy, regulation and liability.
"A second aspect is how much of a role infrastructure (street lights, traffic signs, speed limits, construction, short term out-of-the-ordinary conditions, etc.) will play a role in the information and possibly control of self-driving vehicles. In the specific case of infrastructure, it may be necessary for the policy and regulatory decisions to be made before these can evolve.
"In NextEnergy's role as an accelerator of technologies, companies and markets for energy and transportation, we stay knowledgeable and neutral on the evolution of the reality of new opportunities. By doing so, we offer our insights to existing and new companies, universities, state and federal agencies and the public on how and when we believe the potential for these new opportunities may be realized."
DC:  Will the first adopters be in the public transit arena? 
Johnson:  "It is more likely that the first adopters will not be on public road systems but in restricted access sites, such as military bases, restricted commercial and university locations, national lab campuses and more. This makes more sense for all parties involved. If a public transit route can be "controlled" (short routes, limited access to other vehicles, etc.), public transit may precede general public use, but only under limited and controlled conditions. Having a public entity take on the yet unclear liability aspects of this new approach to transportation seems unlikely without serious control of the selected environment."
DC:  What are NextEnergy's strategy/future product offerings for automated driving?
Johnson:  "NextEnergy serves as a neutral, non-profit accelerator for technologies, companies and markets in the energy and transportation market sectors. As such, we do not have, nor do we develop products of our own. We use our knowledge, broad network of partners and supporting entities, our living laboratory site in Detroit and our ability to link technology-leading companies to development opportunities to advance this mission as an accelerator.
"As it relates to self-driving cars, we believe in and focus on intelligent transportation systems which include the movement of people, goods, information and energy. We are actively engaged in how, and when, vehicles of the future will not only interact with each other for self-driving systems, but also interact with infrastructure elements such as the energy grid, traffic lights, and parking structures, to optimize the use of, and access to, energy for both manufacturers and owners of vehicles and, the many infrastructure-related stakeholders."