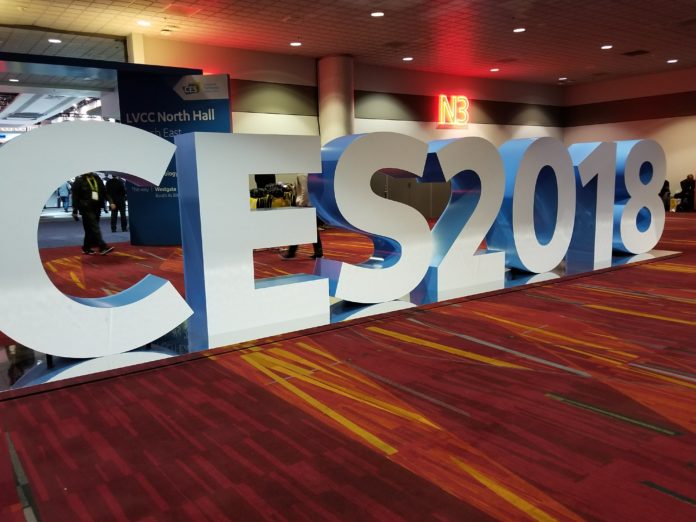 Wading through dozens of car companies, their suppliers and startups at CES last week was exhausting.  The show had more than 185,000 attendees and 4,000 exhibits.
The following is a round-up of some of the major autonomous vehicle-related announcements at CES:
Electric Vehicles to Evolve with Autonomous Capabilities…
New electric vehicles with future autonomous capabilities were rolled out at CES.  The Kia Niro vehicle was one and Hyundai's Nexo hydrogen fuel cell SUV was another.
Woong Chul Yang, Hyundai vice chairman, outlined the company's three pillars, which include connected mobility, 30 percent of their vehicles through GPS and wireless technologies; a hyper-connected intelligent car; cutting-edge networking innovation, including 5G and cloud computing with artificial intelligence.
Before CES, Hyundai and Aurora, said they would be working together to bring self-driving Hyundai vehicles to market by 2021. Chris Urmson, former Google/Alphabet self-driving guru, was on hand at the press conference for photo ops with Hyundai's Chung Euj-sun.
Aurora, which is also partnering with Volkswagen, will put its self-driving technology into Hyundai vehicles.  These vehicles will be launched in test programs and pilot cities.
Hyundai plans to launch a hyperconnected car next year, using a software-defined network (SDN) architecture that is designed by Cisco.
Byton rolled out a vehicle with great fanfare in a press conference a day before CES began. The founders played down the big splash made by much-maligned Farraday Future two CES conferences ago, saying they have a great team in place.
Byton said it would partner with a major Silicon Valley autonomous vehicle player this month.
Lyft and Aptiv Give Attendees Autonomous Ride…
Lyft used a self-driving car, in conjunction with Aptiv, the former Delphi, to ferry riders around 20 destinations in Las Vegas during CES. The car used sensors on a BMW 5 Series sedan. One member of the press said the drive was a nonevent, which is what the industry needs to happen (although riders had to sign a legal waiver). The car stopped at stop lights, moved with the heavy CES traffic and dropped patrons off seamlessly. Lines to wait for an autonomous vehicle often were more than an hour. Each car had a driver and an assistant.
"My experience in my ride with Lyft/Aptiv was extremely good under very challenging, congested situations. We were cut off at least twice and the car behaved very well, it wasn't too defensive," said Alain Kornhauser, Princeton University transportation department head, in his blog. "It even made a U-turn properly and waited for the on-coming traffic to mostly clear before just doing it. I was impressed. However, the system still has a long way to go before it can 'just do it' without an attendant behind the wheel."
NVIDIA Makes Slew of Announcements…
Nvidia CEO Jensen Huang, in a press conference at the MGM Grand, said the company rolled out Drive Xavier, a processor for self-driving cars. The compared the new self-driving chip to the old Drive PX 2, which was bulky.
Nvidia announced a partnership with Volkswagen. It also said it has partnerships with Audi, Bosch, HERE, Zenrin and ZF. Nvidia's self-driving chips will also be used in Uber's future autonomous fleet.
After CES, Nvidia said China's Chery Automobile Co. will use self-driving technology that the company developed with Baidu and ZF Friedrichshafen AG. Nvidia said that Chery will be the first Chinese carmaker to adopt its self-driving technology.
Delivery Vehicles and People Movers Highlighted at CES…
Toyota rolled out a concept vehicle called e-Palette, which can service as a ride-sharing service, deliver packages or host a mobile store.  In addition, Toyota said it is partnering with Chinese rideshare company Didi, Uber, Mazda, Amazon and Pizza Hut.
The concept vehicle, which will undergo U.S. testing, is expected to be rolled out at the 2020 Olympic Games in Tokyo.
Ford and Domino's showed off a tricked-out Ford Fusion that delivers a pizza to a house, but folks have to go outside to retrieve their food.
Ford also announced a partnership with Silicon Valley-based Postmates to test autonomous vehicle deliveries, starting in March. There will be a driver in the car, and users will have to use an app, but it will appeal to customers who have little time.
Ford also announced a partnership with Qualcomm for V2X and V2V communication technology.  Finally, the automaker partnered with Waze for mapping, navigation and traffic monitoring for its Sync 3 dashboard systems.
Voice Technology Huge at CES…
Voice technology going into vehicles was a big deal at CES this year as both Google and Amazon had major presence.  Elektrobit will use its software expertise to integrate Amazon's Alexa voice service in cars.  "[Voice directions] will be more common by the end of the decade," said Walter Sullivan, head of Elektrobit's Silicon Valley innovation lab.
Elektrobit also displayed its EB robinos functional software architecture, which it rolled out last year at CES.  The company also rolled out its EB arware software and EB velima that gives real-time verbal feedback during vehicle testing, Sullivan said. "EB velima is integrated into Ford's SmartDeviceLink service," he said.
Sullivan said is seems as if half of Silicon Valley is working on some aspect of self-driving cars. "It's a fragmented market right now. But we are going to see commercialization pretty early," he said. "Nothing really higher than Level 3 going into 2019. You will see ride-hailing and restricted fleets and limited shuttle fleets."
Other CES Views:
Las Vegas had not experienced rain in months…until CES started. The two days' of rain put a damper on a lot of outside driving activities.  It flooded the Google booth.  A 90-minute power outage also made navigating the large halls at the Las Vegas Convention Center an experience.
Another view that CES is now a car tech conference, not just becoming one: "CES has changed so much. A few years ago, we had to explain why car companies are around this cool technology," said Jim Trainer, Hyundai's PR director. "Consumer electronics, which are at the heart of this show, have changed expectations about cars."
Pioneer rolled out its Advanced UX Cockpit, which is the company's foray into Level 3 autonomous driving. The cockpit includes a driver monitoring system that keeps track of a driver's attentiveness through facial recognition. Other features include a heart rate monitor, steering wheel and seat sensors, seat and a seat vibration feature.
NovAtel said Renesas Electronics Corp. used its SPAN GNSS and Inertial Navigation System (INS) technologies for live autonomous vehicles and Advanced Driver Assistance Systems (ADAS) demonstrations during CES. NovAtel also was part of AutonomouStuff's autonomous vehicle exhibit at the MGM Grand.