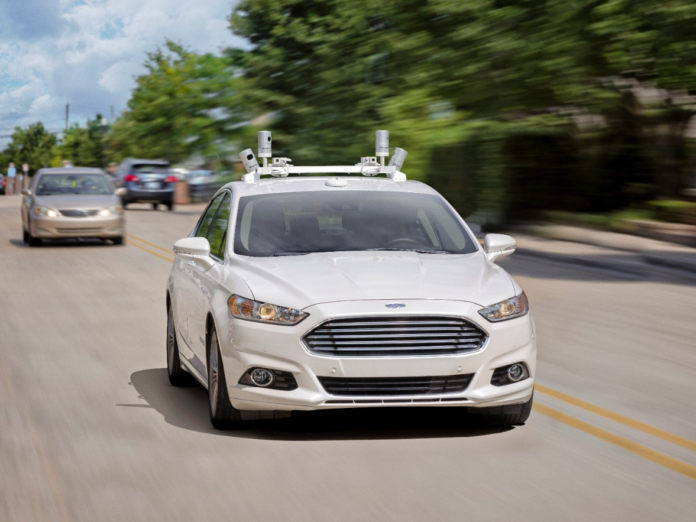 Ford is reviewing its plans for rolling out autonomous vehicles, chief executive Jim Hackett has said.
Hackett's predecessor, Mark Fields, was very bullish on the shift to self-driving cars. Under his leadership, the company said in January that it was planning to release a fully autonomous vehicle, with no steering wheel or pedals, by 2021.
But then in May, Ford replaced Fields with Hackett, the man who was already heading up the company's self-driving car unit. The firm is now undertaking a 100-day review of its operations, and Hackett already has changes in mind.
In an interview with SFGate, Hackett was much cooler on what he termed overextended "romanticism by everybody in the media about how this robot works." And so, Ford seems to be falling in line with its rivals, which have always taken a more cautious, staged approach to their self-driving car rollout plans.
Get Data Sheet, Fortune's technology newsletter.
"It will be a progressive thing, just like computing. If you think about a vehicle that can drive anywhere, anytime, in any circumstance, cold, rain—that's longer than 2021. And every manufacturer will tell you that," Hackett said.
He indicated that autonomous vehicles may not replace human-driven cars outright, and shared fleets won't necessarily supersede private car ownership either.
Autonomous vehicle intelligence "could play a role in vehicles that people own, vehicles that aren't supposed to crash," Hackett said. "You're buying the capability because of the protection it gives you. It's also possible it could be applied in these big, disruptive ways that of course we're not blind to, but my bet is we don't know. So again, that's a good position for Ford to be in, because the company can actually advantage itself both ways."
Hackett added in a separate interview with The Wall Street Journal that he doesn't believe the autonomous vehicle will "just replace the station wagon.". "The AV will replace and do something that the station wagon can't do—not just drive itself—but other things," he said.