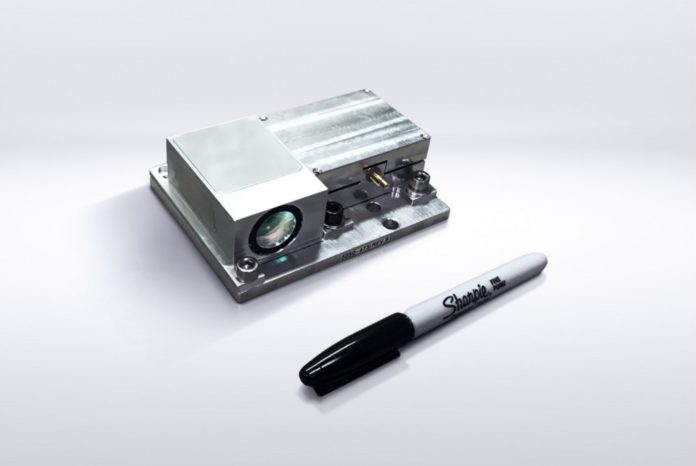 DETROIT — General Motors said on Monday that it had acquired a company that specializes in laser-imaging technology geared toward enhancing the development of autonomous vehicles.
G.M., the nation's largest automaker, said it had bought Strobe, a three-year-old company based in Pasadena, Calif., and will fold its operations into Cruise Automation, a subsidiary dedicated to self-driving technology.
The deal gives G.M. in-house engineering expertise in the development of so-called lidar sensors that create high-definition images for vehicles operated by computers.
Terms of the acquisition were not disclosed.
Adding Strobe to its Cruise operations will allow G.M. to accelerate its efforts to build and test electric cars with self-driving capabilities.
Under its chief executive and chairwoman, Mary T. Barra, the automaker has been rapidly expanding its fleet of Chevrolet Bolt electric sedans equipped with autonomous features.
The efforts have been moving forward in earnest since early last year, when G.M. bought Cruise Automation, a software company based in San Francisco.
Cruise's chief executive, Kyle Vogt, said the deal for Strobe would help G.M.'s autonomous vehicles visualize roads and driving conditions, and bolster the company's overall efforts to advance self-driving technology.
"Lidar has been one of the bottlenecks for producing automated vehicles at scale," Mr. Vogt said on a conference call after the announcement. "The lidar on the market now are too costly for a commercial product."
He said the Strobe technology made it possible for a lidar sensor to be reduced to a single chip, and allowed for measurement of an object's range, distance and velocity.
As part of the deal, Mr. Vogt added, 11 full-time Strobe employees will move over to Cruise.
Strobe was founded in 2014 as a spinoff from the firm OEwaves, which has provided imaging products for use in the defense industry.
The company's founder, Julie Schoenfeld, said Strobe held patents that would "play a significant role in helping G.M. and Cruise bring these vehicles to market sooner than you think."