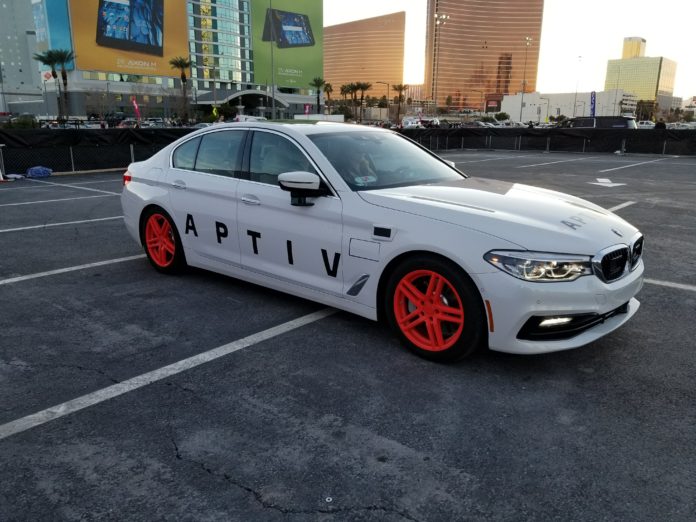 Lyft plans to partner with Aptiv to rollout 30 self-driving cars in Las Vegas this summer, according to published reports.
Lyft and Aptiv will operate the self-driving BMWs between the same predetermined sites that the companies used during a successful demonstration at CES in January, the Las Vegas Sun reported last week.
Lyft and Aptiv Give Attendees Autonomous Ride…
As Driverless Report reported in January during CES coverage, Lyft used a self-driving car, in conjunction with Aptiv, the former Delphi, to ferry riders around 20 destinations in Las Vegas during CES.
The car used sensors on a BMW 5 Series sedan. One member of the press said the drive was a nonevent, which is what the industry needs to happen (although riders had to sign a legal waiver). The car stopped at stop lights, moved with the heavy CES traffic and dropped patrons off seamlessly. Lines to wait for an autonomous vehicle often were more than an hour. Each car had a driver and an assistant.
"My experience in my ride with Lyft/Aptiv was extremely good under very challenging, congested situations. We were cut off at least twice and the car behaved very well, it wasn't too defensive," said Alain Kornhauser, Princeton University transportation department head, in his blog. "It even made a U-turn properly and waited for the on-coming traffic to mostly clear before just doing it. I was impressed. However, the system still has a long way to go before it can 'just do it' without an attendant behind the wheel."