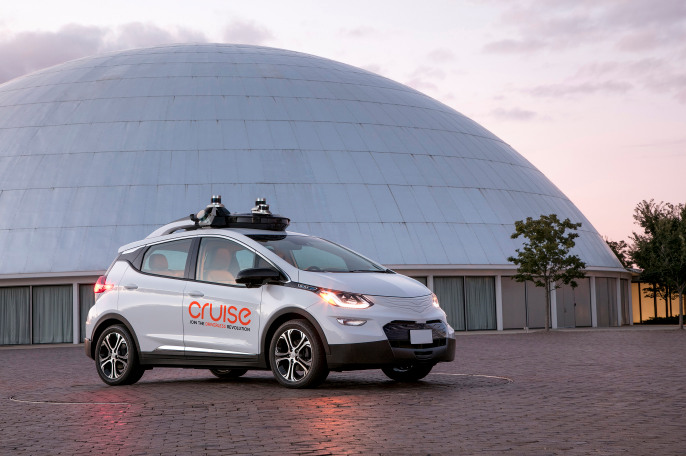 Full story at the link above.
SoftBank Vision Fund will claim a 19.6 percent stake in General Motors Cruise Holdings, the automaker's autonomous vehicle unit, following a $2.25 billion investment.
General Motors (GM) said the deal will further strengthen its plans to commercialise autonomous vehicle technology "at scale", which is on track beginning 2019.
"GM has made significant progress toward realising the dream of completely automated driving to dramatically reduce fatalities, emissions, and congestion," said Michael Ronen, managing partner at SoftBank Investment Advisers. "The GM Cruise approach of a fully integrated hardware and software stack gives it a unique competitive advantage."
At the closing of the transaction, Vision Fund will invest the first tranche of $900 million. When GM's Cruise AVs are ready for commercial deployment, Vision Fund will add a further $1.35 billion subject to regulatory approval, the company said.
GM bought Cruise, known for its conversion kit that can transform certain types of cars into autonomous vehicles, in 2016. The company revealed its first fully driverless car, a Chevrolet Bolt EV lacking a wheel or pedals, earlier this year.