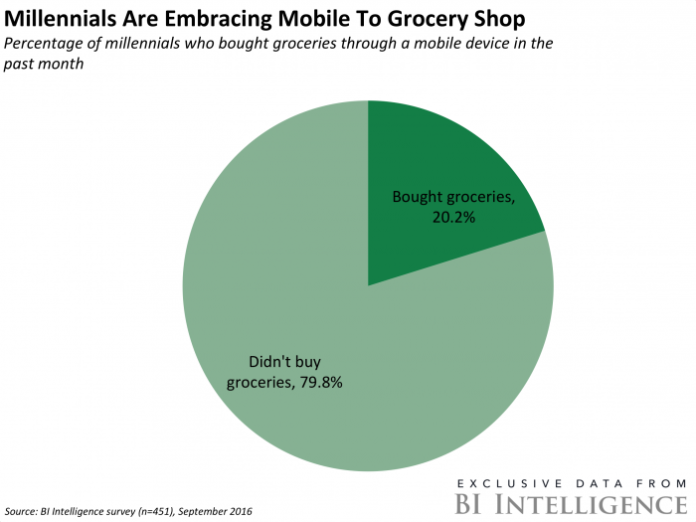 Self-driving car startup Oxbotica and British digital-only supermarket Ocado are working on an autonomous grocery delivery trial in the Greenwich neighborhood of London, according to Ars Technica.
The companies are delivering groceries in the Greenwich GATEway corridor, an area that officials designated as an autonomous testing ground and where Oxbotica has already deployed autonomous shuttles.
The delivery vehicles from Oxbotica can carry up to eight grocery orders, each in a separate compartment that opens when the buyer is there to pick the order up. The vehicles themselves use a pair of LiDAR sensors as well as a number of cameras that work in conjunction with autonomous routing software. They can reach speeds of up to 25 mph, though for this trial they were limited to just 5 mph. A driver stays in the cab of the vehicle for these tests to ensure safe operation and to explain the system to customers and interested passers-by.
A vehicle-based autonomous grocery delivery system faces a number of challenges:
Oxbotica's delivery vehicle is limited to in-person deliveries. The system relies on the purchaser going up to the vehicle to take their groceries out of the compartment. This means someone can't order groceries to be delivered while out of the house. Further, it offers only curbside pickup rather than doorstep delivery.
Overcoming this issue would require either a secondary autonomous system or a person with the vehicle. Oxbotica and Ocado could use a small delivery robot — along the lines of Starship Technology's last-mile robots — to move groceries from the truck to the door, but that would be an added expense, take additional time and coordination, and add a potential point of failure. An alternative would be to keep an employee in the delivery truck, but doing so would remove one of the main benefits of automation, lower personnel expenses.
Grocery delivery is a growing space, and the introduction of autonomous delivery vehicles could drive the sector's growth. Online groceries were a £10 billion (about $13 billion) market in the UK in 2016 and are expected to grow to £15 billion by 2020; in the US, 4% of the grocery market is online, but 20% of millennials surveyed by BI Intelligence had used online delivery services in the prior month. If these delivery vehicles are able to get to market in the same rough timeframe that fully autonomous cars do en masse — around 2021 — they could cause the market to grow at faster rates, provided companies are able to solve the issues that complicate the model.
BI Intelligence, Business Insider's premium research service, has compiled a detailed report on self-driving cars that:
Sizes the current and future self-driving car market, forecasting shipments and projecting installed base.
Explains the current state of technology, regulation, and consumer perception.
Analyzes how the development of autonomous cars will impact employment and the economy.