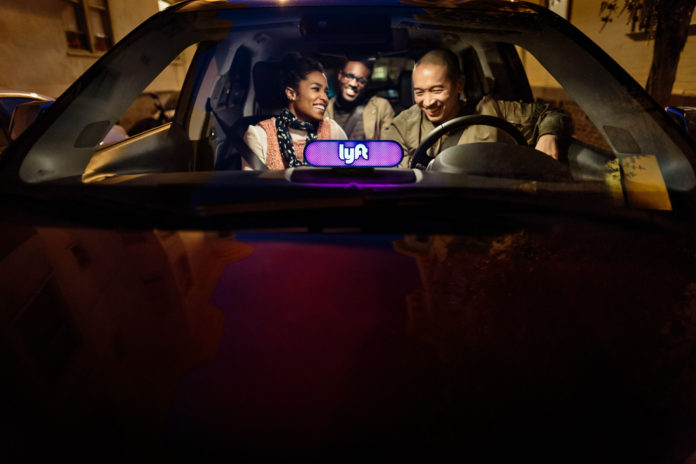 Lyft Inc. raised $1 billion in a deal that values the ride-sharing startup at $11 billion, steps up competition with rival Uber Technologies Inc. and builds ties with internet giant Alphabet Inc.
The new money will help Lyft doubling down on the U.S. market, where it has made gains against Uber but still lags its rival. Alphabet's growth investment arm, CapitalG, led the round, and David Lawee, a partner at CapitalG, will join Lyft's board, the startup
said
Thursday in a blog.
The funding marks a major shift in Alphabet's allegiances away from Uber, and suggests a tighter pairing of its Waymo autonomous vehicle technology with Lyft's transportation network.
Lyft has gained market share in the U.S. this year as Uber suffered from executive turnover and self-inflicted wounds, including a protest over the company's ties to the Trump administration. Lyft seized the moment, donating to the American Civil Liberties Union and issuing a string of progressive political statements.
Bloomberg
previously reported
Alphabet was considering a $1 billion investment. The internet giant was a major Uber backer, but the companies have clashed over autonomous vehicle technology this year.
The funding is bad news for Uber, which is trying to finalize a major investment from SoftBank Group Corp. Even if the SoftBank deal goes through as expected, a well-financed Lyft is a blow for new Uber Chief Executive Officer Dara Khosrowshahi. On paper, Uber remains the far more valuable company. It was last valued at nearly $70 billion.
Over the past few years, Uber and Lyft have poured money into subsidies and other short-term stimulants of market share growth. Both companies have looked for more sustainable means of outmaneuvering each other. The new financing may reignite the subsidy wars or it could usher in a new era of responsible, albeit well-funded, competition.
GV, another Alphabet investment arm focused on venture capital, co-led a more than $250 million investment in Uber in 2013. David Drummond, Alphabet's chief legal officer, took a board seat. But the relationship fractured as Uber started working on self-driving cars in competition with Waymo. Alphabet sued Uber for stealing its autonomous vehicle trade secrets in a highly publicized case set to go to court in December.
There's a long history of technology companies investing in the next generation of upstarts. SoftBank invested in Alibaba. Microsoft Corp. invested in Facebook Inc. Those startups turned into the dominant players in their industries and countries. Ride-hailing supremacy in the U.S. is still up for grabs, with Alphabet placing its latest bet on Lyft, while SoftBank backs Uber.
Uber mulled acquiring Lyft back in 2014. Uber executives scoffed privately that Lyft was only worth $2 billion in 2016. But this year, Lyft has closed the valuation and market-share gap.
Both companies are betting the ride-hailing market will continue to expand dramatically and move beyond the largest cities by weaving itself into the transportation fabric of America's heartland. Lyft has also flirted with international expansion, while Uber already operates in more than 70 countries.