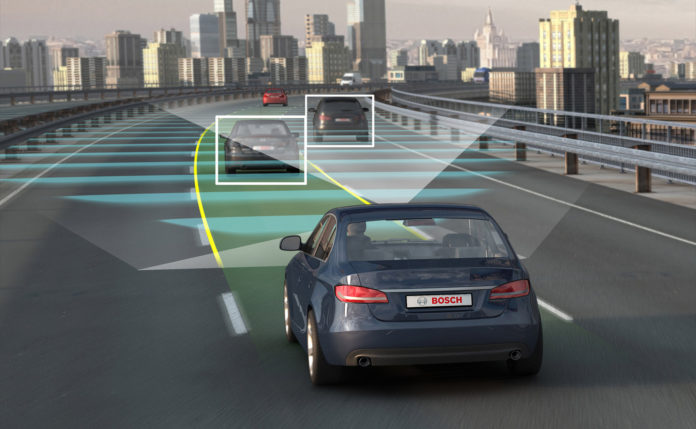 U.S. DOT secretary Elaine Chao just introduced the second version of voluntary guidance for the deployment and testing of self-driving cars.
Chao, who spoke in Michigan, said this framework will continue to be updated and that the DOT is already working on the third version, with plans to introduce the new guidance in 2018.
Under Secretary Anthony Foxx, the DOT put out the first version of this guidance in September 2016. Those guidelines were introduced with the intention of being updated. At the time, many stakeholders were pleased with the progress the federal government was making on self-driving cars, though some still felt the guidance was incomplete.
Automakers and other players, for instance, wanted the DOT to be clearer about the roles that the states and the federal government played in regulating autonomous vehicles. This would determine whether there was a patchwork of state regulations across the U.S. which would inevitably make self-driving deployment much more difficult.
Version 2.0, as Chao called it, addresses that in a bit more detail. For instance, some states have proposed laws that would limit testing of self-driving cars to established automakers. But this guidance recommends against that.
States should not place unnecessary burdens on competition and innovation by limiting ADS testing or deployment to motor vehicle manufacturers only. For example, no data suggests that experience in vehicle manufacturing is an indicator of the ability to safely test or deploy vehicle technology. All entities that meet Federal and State law prerequisites for testing or deployment should have the ability to operate in the State.
In a statement, a General Motors spokesperson calls the guidelines "clear, streamlined, and flexible" and applauded the clarity around state and federal roles.
"In issuing the new guidance and policy framework, NHTSA and DOT have been very responsive to the concerns and suggestions of stakeholders, while appropriately maintaining safety as the paramount goal," the spokesperson said. "In particular, General Motors appreciates DOT's clarification of the separate roles of federal and state governments in regulating self-driving vehicles and its guidance for state policymakers."
This isn't the only movement on the self-driving regulation front. Last week, the House of Representatives passed a bill that would allow for the testing and deployment of autonomous vehicles. That bill will now have to get through the Senate where Sen. John Thune, R-S.D. has circulated a separate draft self-driving bill.
Until either of those bills actually pass and become law, the guidance serves as a placeholder that serves to set up a voluntary framework for states to adhere to.
The Self-Driving Coalition for Safer Streets, which represents Google, Uber, Lyft, Volvo and Ford, said it was pleased with the DOT's continued work on autonomous regulations.
"With more than 35,000 motor vehicle deaths in 2015, the potential safety benefits of fully self-driving technology are too important to delay," former administrator of the National Highway Traffic Safety Administration and coalition general counsel David Strickland said. "We look forward to continue working with Secretary Chao, NHTSA and Congress in pursuit of the right policy solutions to make self-driving technology's safety and mobility efforts a reality."