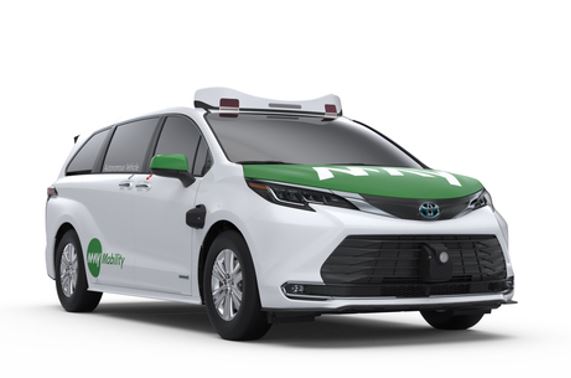 Other investors include Toyota Ventures, Aioi Nissay Dowa Insurance Company, State Farm Ventures, BMW i Ventures, Cyrus Capital and Trucks Venture Capital. May Mobility's Series B and C were led by Toyota and SPARX Group. respectively. This latest round brings May Mobility's total funding to approximately $300 million to date, the company said.
NTT Group has acquired the exclusive rights to distribute May Mobility's autonomous vehicle technology throughout Japan.  Both companies will work with Toyota to develop an autonomous driving ecosystem across several vehicle types, the company said.  Unlike other competitors, May Mobility, which has given 350,000 AV rides, said it is focusing on business-to-government (B2G) and business-to-business (B2B) market strategies.
In other May Mobility news, the company has partnered with Aeva AEVA 0.00%↑ for its lidar sensors.  The multi-year supply agreement provides 5-year volume commitments through 2028, with delivery starting this year and production ramping in 2025, the company said.