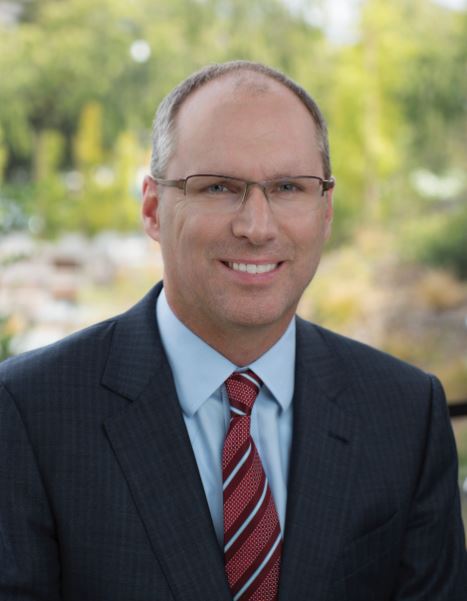 Gets top job at largest mapping company…
After a lengthy search, HERE Technologies has appointed industry veteran Mike Nefkens as CEO.  Nefknes, who most recently was with Boston Consulting Group, will relocated to company headquarters in Amsterdam.
Nefkens has executive experience in IoT, automotive, cloud services and other technologies for several international corporations.  He was president and CEO of Resideo Technologies, a Honeywell HON 0.00%↑ spinoff with 13,500 employees.  He was also president of HP's Enterprise Services, among other companies.
Edzard Overbeek, who led the company for more than seven years, stepped down as the company's CEO in April.  The company's board appointed Denise Doyle and Adeel Manzoor, the company's chief data officer and CFO, respectively, as interim co-CEOs during the transition phase.  Both will stay on in their respective roles at the company.
"I am honored to join HERE Technologies and work alongside an exceptional team of digital cartographers and geospatial data experts," Nefkens said, in a statement. "My commitment is to support and enable our customers, partners and developers, offering them the necessary tools to build and thrive in today's world."
Nefkens is taking over a company that has made inroads in the mapping industry, including its announcement of UniMap at CES in January.  Despite heavy competition from such companies as Google GOOG -0.13%↓, Apple AAPL 0.00%↑, TomTom [TOM2] and others, HERE'S mapping platform is being used by Big Tech for location data and services.  The company's HD Map is powering Mercedes-Benz and BMW's Level 3 AV systems and Intelligent Speed Assist functions.
HERE's shareholders include a who's who of automotive and tech companies: Audi AG, BMW Group, Mercedes-Benz AG, Intel Corp., Mitsubishi Corp., Nippon Telegraph and Telephone Corp. (NTT), Robert Bosch GmbH, Continental AG, and Pioneer Corp.