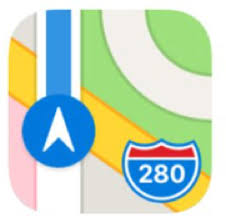 Recent stories indicate that Apple plans to operate its new Maps function in-house—instead of relying on TomTom and other companies for mapping.   
TechCrunch first reported that Eddy Cue, Apple senior vice president who heads the Maps unit, will rebuild the platform "from the ground up" using data it's been collecting for four years.  The company has been using vehicles with LiDAR and other technology to map areas in Northern California and other places.
TomTom has been tight-lipped about its new role in building the new Apple Maps platform as the computer giant has said it will continue to use the company's data in some capacity, according to Reuters.  TomTom's shares dropped on word Apple was planning to work on its Maps unit in-house.   
Apple Maps Woes a Big Location Story in 2012…
The top location industry story of 2012 was a cautionary one for the industry. The release of Apple Maps in September of that year, which was criticized by consumers for inaccurate driving directions, among other problems.
Apple's mapping missteps made manufacturers realize that digital maps are a very important feature for smartphones. It also made many of these giant companies, who believe that location isn't that big of a deal, sober up to the fact it is hard to make quality maps.
Apple had replaced Google Maps on its iPhone 5. But the criticism for the phone's maps forced Apple CEO Tim Cook to apologize and even tell consumers to use such competitor's maps as Waze, MapQuest or Microsoft's Bing.
"We launched Maps initially with the first version of iOS. As time progressed, we wanted to provide our customers with even better Maps, including features such as turn-by-turn directions, voice integration, Flyover and vector-based maps. In order to do this, we had to create a new version of Maps from the ground up," Cook said at the time. "Everything we do at Apple is aimed at making our products the best in the world. We know that you expect that from us, and we will keep working non-stop until Maps lives up to the same incredibly high standard."
The fallout from the Maps debacle was swift.  Apple fired Richard Williamson, who oversaw the company's Maps team, according to Bloomberg.  The company put pressure on Apple partner TomTom to update mapping data and consulted with third-party mapping experts.
The fiasco proved how important maps and navigation are to users of mobile phones.  Industry experts made two succinct points:
Maps are extremely hard to do, and
Maps are really important for a major platform to own, rather than rent from Google.
Apple executives, at the time, treated mapping functions as an afterthought and were surprised how popular it was, according to the New York Times. The article said that the concern for Apple officials increased as they were concerned about how much iPhone behavior data was flowing back to Google.