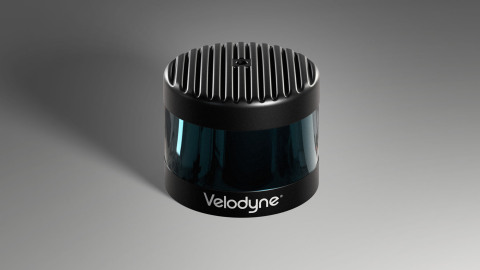 Despite the proliferation of LiDAR in autonomous vehicles, many industry observers say that the technology needs augmentation for better accuracy.  In some cases, LiDAR, cameras and other sensors will work together to bring optimal results.
The technology going into LiDAR sensors continues to evolve quickly—with companies offering better accuracy and smaller and cheaper units.  This trend is featured in a new product from Velodyne that can operate in high-speed vehicle environments.
The big knock on LiDAR, a laser-based surveying method, and one of the reasons autonomous vehicle operators use a variety of other sensors, is its lack of range.  Velodyne's new VLS-128 LiDAR sensor features 128 laser channels, long range and the widest surround field-of-view of any LiDAR on the market, the company said.
The company said the new product has 10 times more resolving power than its older flagship product, the HDL-64.
Velodyne has demonstrated the new unit to customers at its new San Jose facility, the company said.  "With Velodyne's efforts in advanced robotics, my goal is to reinvent manufacturing in the United States, making the business case for US-based production that gets shipped to autonomous vehicle development projects the world over," said David Hall, Velodyne CEO and founder, in a prepared statement.
Hall called VLS-128 "an all-out assault on high-performance LiDAR for autonomous vehicles."
LiDAR Not Cheap…
Despite new capabilities, LiDAR continues to be a high-ticket item for companies and agencies testing autonomous vehicles.  Velodyne's HDL-64, for instance, cost $80,000 per unit, according to published sources.
A spokesman for Velodyne wouldn't disclose VLS-128's price per unit.
This cost and accuracy issues surrounding LiDAR may be one of the reasons such companies as Tesla aren't using it.  Some industry experts say that testers can achieve similar results by using cameras and inertial measurement units.
New Startup Competing Head-to-Head Against LiDAR Giants…
A new company hopes to compete against the established LiDAR players with a solid state unit that it says costs a fraction of the existing 360-degree mechanical spinning products now on the market.  Headquartered in Israel, Innoviz was founded in 2016 by former members of an elite technology unit of the Israeli Defense Forces.
Omer Keilaf, CEO and company co-founder said Innoviz has raised $82 million in capital, including from such companies as Delphi Automotive, Magna International and Samsung Catalyst. "We have accelerated our [research and development] efforts and are now in the mass production phase of our InnovizPro LiDAR, which will be available in Q1 2018. Our automotive grade LiDAR, InnovizOne, will be available in 2019," he said.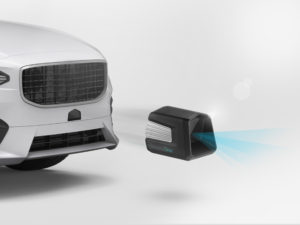 Innoviz, with more than 100 employees, says mechanical spinning LiDARs suffer from major shortcomings that prevent them from providing the type of performance and safety required for levels 3-5 of autonomous driving. "They are also unreliable, overly large, and come at exorbitant cost.  This is still the case even if you need to rely on an additional sensors for additional coverage," Keilaf said.  "The current cost of mechanical LiDARs makes them impractical for mass production and integration purposes."
Keilaf said that Innoviz hopes to offer a more accurate LiDAR "that is 100 times smaller and 1,000 times cheaper than currently available solutions."
Innoviz' LiDAR unit uses proprietary technology, microelectromechanical system (MEMS) and detector designs for such environments as direct sunlight, varying weather conditions and multi-LiDAR testing, the company said.
"The entire industry is working under a timeline of introducing fully autonomous vehicles by 2020-2021, which means that the necessary technologies are being chosen now. In order to be chosen, technology companies need to comply with the stringent specifications and requirements of OEMs," Keilaf said.
He said Innoviz has commercial partnerships to embed our technology into autonomous vehicles in the near future.  "We are focused on the automotive market right now, but will keep the door open to other verticals down the road. InnovizPro taps into additional verticals such as mapping, fleets, security and surveillance, industrial automation and logistics," Keilaf said.