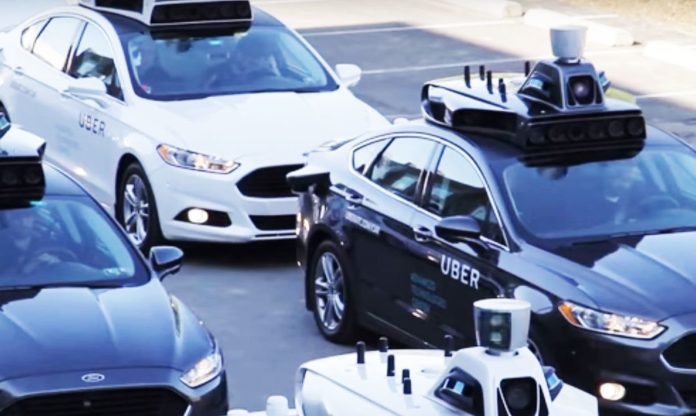 SAN FRANCISCO (Reuters) – The judge overseeing a lawsuit between Uber Technologies Inc [UBER.UL] and Alphabet Inc's (GOOGL.O) Waymo self-driving car unit issued a series of orders this week, prompted by information shared with him by the U.S. Department of Justice.
U.S. District Judge William Alsup in San Francisco disclosed on Wednesday that he had received a letter from Justice Department attorneys about the case, which is set for trial in December. The judge did not reveal the letter's contents.
However, Alsup issued two subsequent orders, including one on Saturday, that discussed some details. He ordered Uber to make three witnesses, including a former Uber security analyst and a company attorney, available to testify on Tuesday at a final pretrial hearing. Trial is scheduled to begin on Dec. 4.
It is unusual for the Justice Department to share information with a judge days before a civil case is set to begin.
Earlier this year Alsup, who is hearing the civil action brought by Waymo, asked federal prosecutors to investigate whether criminal theft of trade secrets had occurred. That probe is being handled by the intellectual property unit of the Northern California U.S. Attorney's office, sources familiar with the situation said. No charges have been filed.
Representatives for Waymo, Uber and the Justice Department declined to comment. The former Uber security analyst could not be reached for comment.
Waymo sued Uber in February, claiming that former Waymo executive Anthony Levandowski downloaded more than 14,000 confidential files before leaving to set up a self-driving truck company, called Otto, which Uber acquired soon after.
Uber denied using any of Waymo's trade secrets. Levandowski has declined to answer questions about the allegations, citing constitutional protections against self-incrimination.
Since the case began, Uber said its personnel have spent thousands of hours scouring its servers and other communications devices but have not found Waymo trade secrets.
In an order on Friday, Alsup referred to a former Uber security analyst in connection with the letter from the U.S. Attorney's office and to certain "devices" the former employee said were maintained by Uber.
Alsup asked Uber to disclose whether it had searched those devices for relevant evidence in the case.
Reuters is part of a media coalition seeking to maintain public access to the trial.