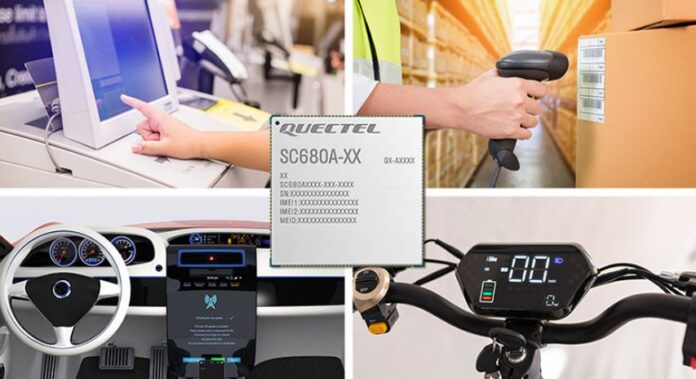 LAS VEGAS—While this year's MWC Las Vegas 2023 trade show here focused on the carrier's 5G efforts, connectivity solutions and AI, location industry participation was only visible through product introductions and displays.
Quectel Wireless Solutions launched its EG916Q-GL, a Cat 1 bis module, based on the Qualcomm QCOM -1.02%↓ QCX216 LTE IoT modem. The module is marketed to companies involved in asset management, telematics, payment solutions, remote monitoring and control, security and automation, smart metering and others.
The company also showed off its  CC200A-LB and CC660D-LS satellite communications IoT modules for maritime, transportation, heavy equipment and natural resources applications.
Thalwil, Switzerland-based u-blox [UBXN] displayed its new LEXI-R10 LTE Cat 1bis IoT module, which the company said is ideal for asset tracking and aftermarket telematics because of its small size.
The module is three times smaller than the company's LENA-R8.  LTE Cat 1bis, initially introduced in 2016, has gained market attention due to the sunset of 2G cellular technology, u-blox said.
Taoglas Canada signed a sales representative agreement with Calgary-based EPIC Technical Sales to support their customers, Taoglas customers and distribution partners in Western Canada.  EPIC will sell the company's GNSS antennas, among many others, in Western Canada, the company said.
Other MWC thoughts and news:
IoT company Wiliot rolled out its enhanced version of Cloud and IoT Pixels. The platform includes the ability to sense and analyze humidity levels of individual products throughout the supply chain, the company said.  The platform also has temperature, carbon emissions measurement and location sensing/data.
There was sense that the show floor was smaller this year—and that more companies opted for meeting rooms, rather than standard booths.