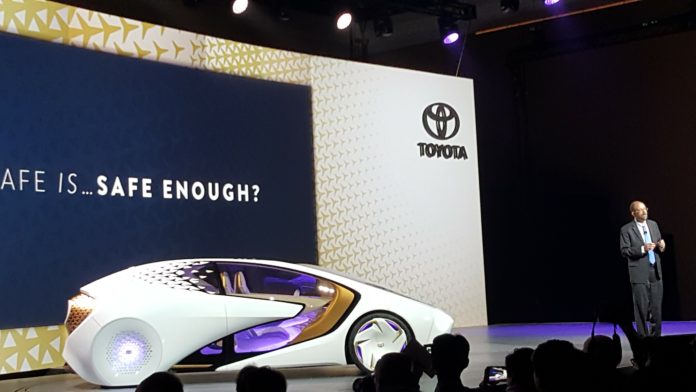 Toyota's Research Institute will test its autonomous vehicle tech at GoMentum Station, a 5,000 acre proving ground for self-driving vehicle tech located in Concord, California. The proving ground will allow TRI to test out both its 'Guardian' and its 'Chauffeur' autonomous driving systems, which aim at automated safety protocols to assist human drivers, and full autonomy respectively.
TRI has just unveiled its platform 2.1 test vehicle, which includes new sensor hardware and compute, as well as updated version of its test systems. It's also the first test car platform created by TRI that allows for testing of both Chauffeur and Guardian in the same vehicle – previously they required separate cars specifically tuned for each to test.
GoMentum station is one of 10 officially designated pilot proving grounds identified by the U.S. Department of Transportation earlier this year, as a way to help set the direction of policy making and testing procedures going forward. The GoMentum facility features simulated real-world driving conditions, including infrastructure like bridges and parking lots. It'll help TRI to replicate some of the toughest conditions encountered by drivers and cars without having to wait for them to happen in real life
This is just one new site in a number where Toyota Research Institute tests its vehicles, but it's an important addition its ability to trial and prove out its autonomous vehicle systems.
Correction: Updated to correct the GoMentum location as Concord, not Walnut Creek as originally stated.