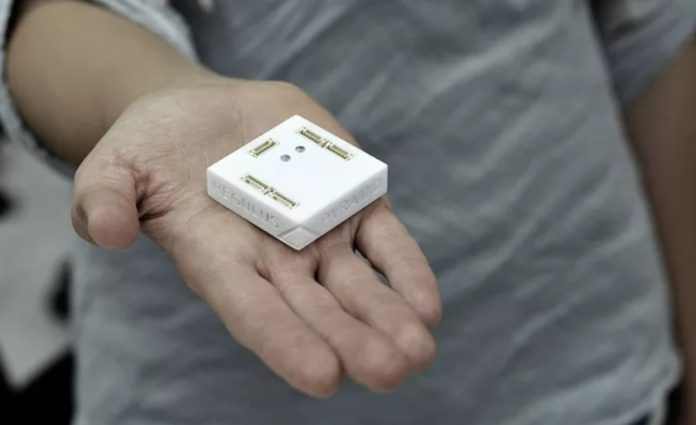 Back in the day, security advocates claimed that GPS and other navigation systems could be hacked with $5 worth of gear bought at a Radio Shack.  Today, with connected and autonomous vehicles being rolled out, hacking and spoofing signals are a big concern.
Such autonomous vehicle sensors as GPS, LiDAR and cameras are vulnerable to a cyberattack.   Spoofing, which simulates a legitimate satellite signal, could cause and accident or redirect a vehicle to another location.
"All you have to do is buy a software-defined radio, HackRF, from Amazon for around $200," said Yoav Zangvil, Regulus Cyber CTO and co-founder.  "The next step is to download and run a free, open source software to transmit the spoofed signal.  The software is easy to use and can generate a static location or a dynamic location attack.  That is why it is so important that cars are secured from these types of attacks."
Regulus is testing its Pyramid GPS SP (GPS Spoofing Protection), which it says is the first commercial-grade product to detect GPS spoofing attacks, for autonomous vehicles.  The company says the product is a stand-alone, 1.5-ounce sensor.
Regulus was founded by a team of entrepreneurs that have extensive knowledge and experience in creating security solutions for the military, homeland security, and commercial projects and bring that expertise to the emerging markets of autonomous cars and unmanned aerial vehicles.
Zangvil, along with CEO Yonatan Zur, started Regulus after long engineering careers and stints in the Israeli Defense Forces.
NASA has been testing Regulus technology, along with other company's products, on drones in North Dakota, according to Bloomberg Business News.  The company has raised $6.3 million from Canaan Partners Israel, F2 Capitol, Sierra Ventures and Technion-Israel Institute of Technology.