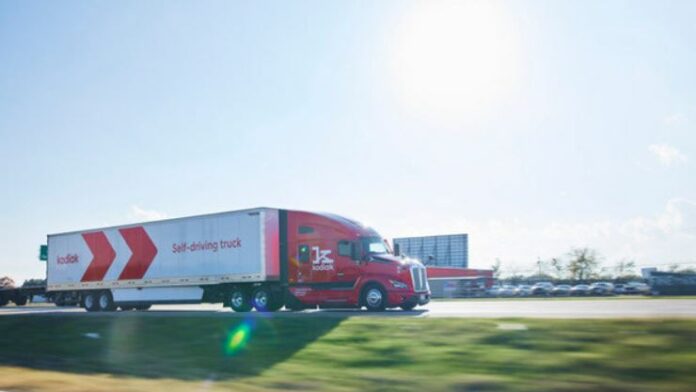 Kodiak Robotics has announced that logistics platform Loadsmith will equip 800 trucks with Kodiak's self-driving technology, the Kodiak Driver. The companies say Kodiak-equipped autonomous trucks will serve as a foundation for the Loadsmith Freight Network (LFN), which is specifically for self-driving trucks.
Kodiak, which will start delivering Kodiak Driver-equipped self-driving trucks in the second half of 2025, says autonomous vehicles on the LFN will transport goods on U.S. interstate highways.  The long-haul portions feature autonomous trucks, while the local deliveries will have human drivers, the companies say.
Loadsmith said it will deploy 6,000 trailers on the LFN to maximize use of Kodiak-equipped trucks on the network.  The company says having self-driving trucks and human drivers on the same network allows it to scale autonomous delivers and convert more freight volume.
As part of the agreement, Loadsmith has joined the Kodiak Partner Deployment Program, which partnerships with C.R. England and Tyson, IKEA, Werner, Forward and others.