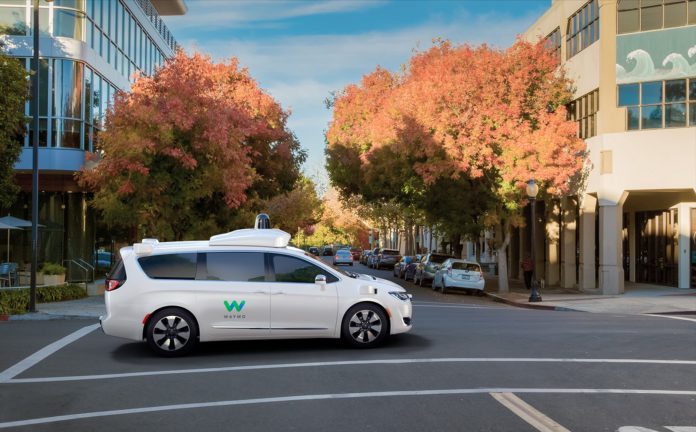 For almost a decade, self-driving cars have graced public roads — but always with a person behind the wheel. Now Waymo is yanking the driver.
The autonomous car unit of Google parent
Alphabet Inc.
said on Tuesday it will soon start chauffeuring people in minivans without "safety drivers," staffers that man the steering wheel. Waymo is doing so in a limited region of Phoenix, where it is running a pilot program with volunteer passengers. The move, a first for any company, is a major milestone for the internet giant's bid to lead the crowded pack trying to commercialize driverless technology.
"We want the experience of traveling with Waymo to be routine, so you want to use our driver for your everyday needs," John Krafcik, Waymo's chief executive officer, said at the Web Summit conference in Portugal. "Fully self-driving cars are here."
Krafcik said a Waymo service will arrive soon, allowing people to hail the cars with a mobile app, similar to services like Uber and Lyft. Waymo has partnered with Lyft but hasn't shared details on that deal.
Waymo's cars have driven with an empty front seat on its 91-acre test site in central California, where the company recently hosted reporters. The Chrysler minivans have a small graphical interface in the back seat, which lets riders watch the driverless course, and buttons to call customer service or pull the car over.
The Alphabet arm has racked up more autonomous test miles on roads than others developing the tech, including Ford Motor Co. and Uber Technologies Inc. But those companies have existing manufacturing capabilities (like the automakers) and rider networks (like Uber) that Waymo lacks.
Krafcik, a former Ford executive, said that an on-demand service would be the first commercial use case for Waymo. During his appearance at the summit in Lisbon, he also discussed how the vehicles may replace personal car ownership, an existential fear of the car industry.
"Because you're accessing vehicles rather than owning, in the future, you could choose from an entire fleet of vehicle options that are tailored to each trip you want to make," Krafcik said, according to a transcript of his remarks. People could claim the cars for a day, a week "or even longer," he said. He ticked off the ways driverless cars could be redesigned if the vehicle didn't need space for a driver: to ferry groceries, as a "personal dining room" or for naps.
Waymo's driverless cars will role out in selected areas of Chandler, Arizona, a Phoenix suburb. Representatives for Waymo and the city of Chandler declined to specify the size of the test area. In his speech, Krafcik said the test without drivers will soon expand to the entire metropolitan Phoenix area.
Some states have existing laws that require a human to be in the driver's seat of a vehicle, although Waymo and other companies have lobbied against these. Last month, California regulators peeled back that rule in the state.