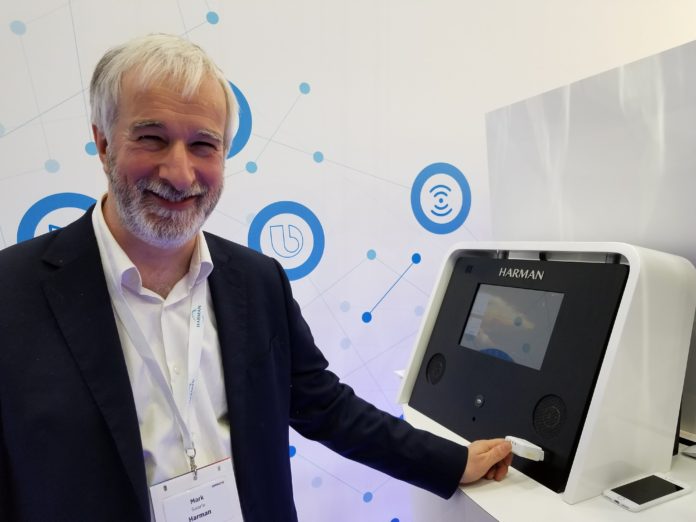 BARCELONA–Harman announced at the Mobile World Congress that it will build and deliver products based on the Samsung ARTIK Smart IoT platform.
Samsung will provide ARTIK-based System-on-Modules (SoMs) and software that run on Harman IoT gateways for both enterprise and industrial deployments, the company said. Some of the markets for the ARTIK-based products and services include manufacturing, healthcare, smart cities, homes and buildings.
A year after Samsung purchased Harman for an estimated $8 billion, the companies are working together to create products for a number of industries, said Sandeep Kalra, Harman Connected Services senior vice president and general manager, digital transformation solutions.
One of the growing businesses for both Samsung and Harman is the worldwide connected vehicle market, Kalra said. "What's happening now is most vehicles aren't connected. By 2020, or 2021, most will be connected," he said. "We see consumers choosing vehicles based on whether they are connected or not. We have some notable [contract] wins that we will be announcing at the end of March that are under negotiation."
Samsung's synergies with Harman are growing, from silicon chip to cloud, said Oren Betzaleli, Harman International senior vice president and general manager, software platforms.
"We have a number of use cases with Samsung. A lot of companies will look at a company they purchase in terms of cost-savings, but we haven't seen that with Samsung," he said.
Harman SmartAuto
The Harman SmartAuto 4G dongle is an aftermarket product that basically makes a dumb vehicle smarter with connected capabilities, said Mark Searle, Harman director of automotive AI.  "It's essentially for telematics data, integrated into a backend system, which gives Wi-Fi access to the vehicle," he said. "It's selling very well. It gives aftermarket access to connected vehicles."
The unit has built-in GPS and other sensors so users can track and monitor vehicle and other driving statistics, the company said. At the same time, carriers and OEMs can access vehicle data to broaden their services with the unit.
Harman and Groupe PSA Partner for Cybersecurity Strategy
In other company news, at the recent Geneva International Motor Show, Harman and Groupe PSA, the second largest automaker in Europe, announced that they plan to build a comprehensive cybersecurity strategy for Groupe PSA's next-generation connected and autonomous vehicles platform, the company said.
The announcement marks a two-year joint venture between the two companies, which spans across multiple projects–from analyzing potential threats, through security design, to a feasibility study of advanced Intrusion Detection Systems for ADAS, autonomous and next-generation vehicle network architectures, the company said.