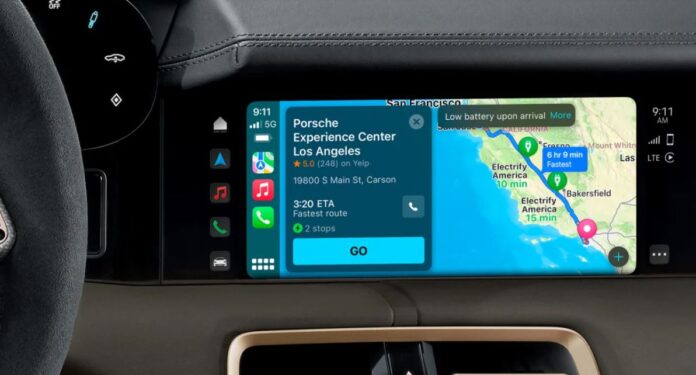 U.S.-based Porsche Taycan owners can now use Apple Maps EV Routing to navigate and route-plan within Apple CarPlay.  Drivers no longer have to exit the CarPlay ecosystem to plot a route—to include charging stops, the company said.
Because every Taycan comes with a Porsche Charging Planner, users can optimize stops based on anticipated state of charge (SOC) upon arrival, traffic conditions and average speed, the company said.
Apple Maps EV routing also uses real-time vehicle information to recommend charging stops along a route.  This includes analyzing elevation changes along a route to find charging stations, the company said.
Apple, which first announced EV Routing at its WWDC 2020 conference, initially announced Ford F -2.70%↓ and BMW as partners.  However, while Ford rolled out the capability on its Mustang Mach-E last year, BMW has not launched EV Routing on any vehicles, according to published reports.
Apple Maps EV routing works for users with the latest My Porsche app on an iPhone.